Scripts for all theatre productions are available in TAD Student on Google Drive.  For details, please contact the production director.  All ethnicities and identities are encouraged to audition and volunteer for roles and assignments throughout the season. If you are interested in being part of the crew for any of the productions, please email Corey Gilliam (gilliamc@nullwfu.edu).  For all the latest on Theatre & Dance events including audition details, please check our website college.wfu.edu/theatre or follow us on Facebook (Wake Forest University Theatre & Dance) and Twitter (@WFUtheatre) for updates.  To be added to the TadTalks email group and receive information about theatre or dance-related events, send your name and email address to Lara Ianni iannal@nullwfu.edu.
---
---
The Three Sisters
By Anton Chekhov Translated by Dr. Carol Rocamora
Directed by Sharon Andrews
Performances: February 3-5 & 9-12, 2023
Tuesday, November 29 at 3:00-6:00 pm
Wednesday, November 30 at 6:00-9:00 pm
Callbacks: Thursday, December 1 at 6:00-9:00 pm
Tedford Stage, Scales Fine Arts Center
Contact the director Sharon Andrews (andrews@nullwfu.edu) or the stage manager Sarah Cadena (cadesc19@nullwfu.edu) with questions.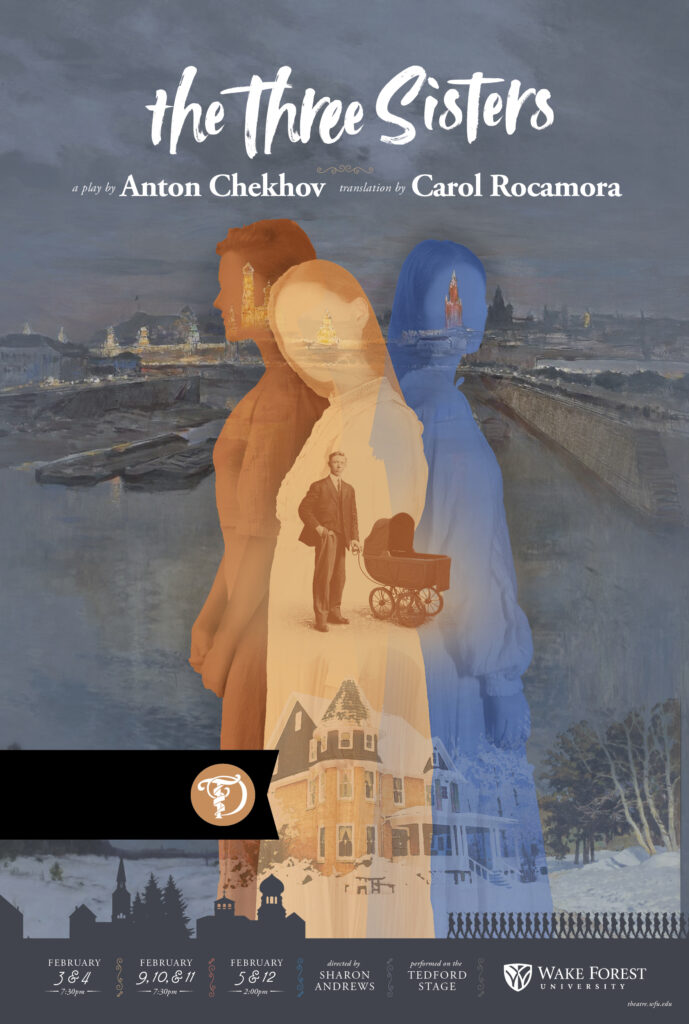 ---